Yes, you can copy all or part of previous teams you've captained, and players will receive a new invite to accept and register.
From the My Dashboard page, click "Manage or add players" link next to the team you're adding player to, then click the orange "Copy Players" button at the top. From the drop-down, select the team to copy from, select the players to copy, then click "invite". This will populate the invite section at the bottom of the page–hit "start" to initiate the invitation process.
1. Select "Manage or Add Players"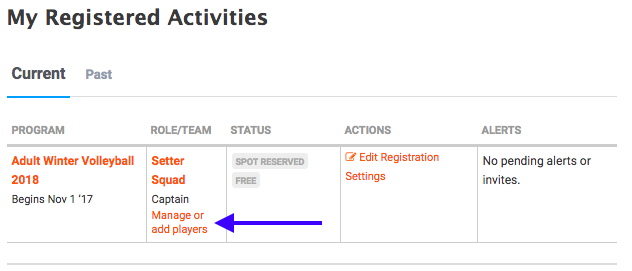 2. Select "Copy Players" at the top of the page




You will be redirected to the copy players page. Here, you can select which team you want to copy players from, and which players specifically need to be copied