All players must register for the team (even if you paid the full team fee up front) so we know who's on the team roster and they sign the waiver.
Here's how to add players to your team:
1. Invite Players via your Dashboard
Select Manage or add players from once you have logged in to your Dashboard.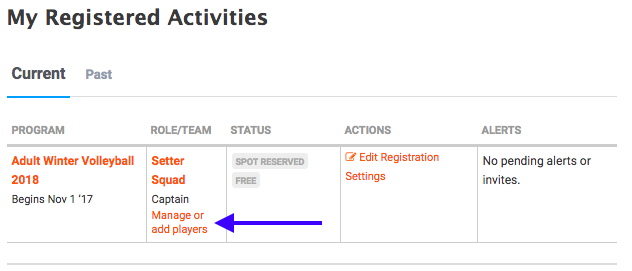 Select "Invite Players" from the dropdown menu.

Here, you can enter the emails of the players that you are inviting. Only one email address per line!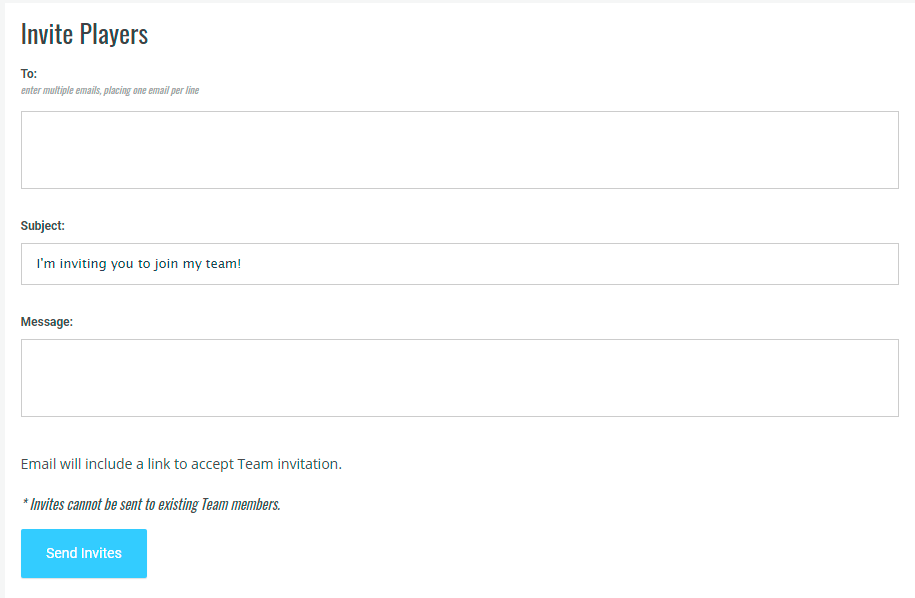 Once your players have been invited, you can keep track of who's registration is still pending from your team page!