Soccer & Basketball Captains can print their rosters to see if their players have entered a required jersey number.
Access your Team Page from your Dashboard
A) From your dashboard, under the "My Staff Assignments" section, click on the team name of the roster you wish to print.


B) Click on the "Roster" link on the left navigation menu.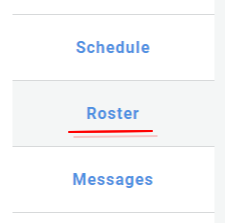 C) On the top of the screen, locate the "Print Team Roster" button and click it to print your team roster!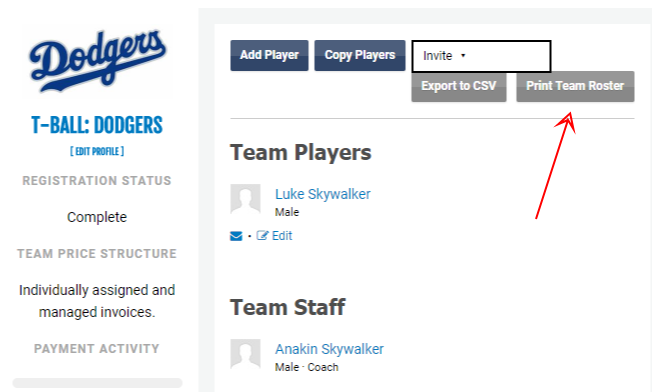 D) A new page will open up with your roster in a printer-friendly format.
E) Example of Official FXA Team Roster: