Where can I see my available credit?
If you've received account credits for a cancelled league, withdrawal, etc. here's how to see how much you have left!
Whether you elected credit for a cancelled season or any other reason, you can always see how much credit you have on your account to use toward the next league or event! Just login to your Dashboard -- the available amount is right up top!
Desktop View: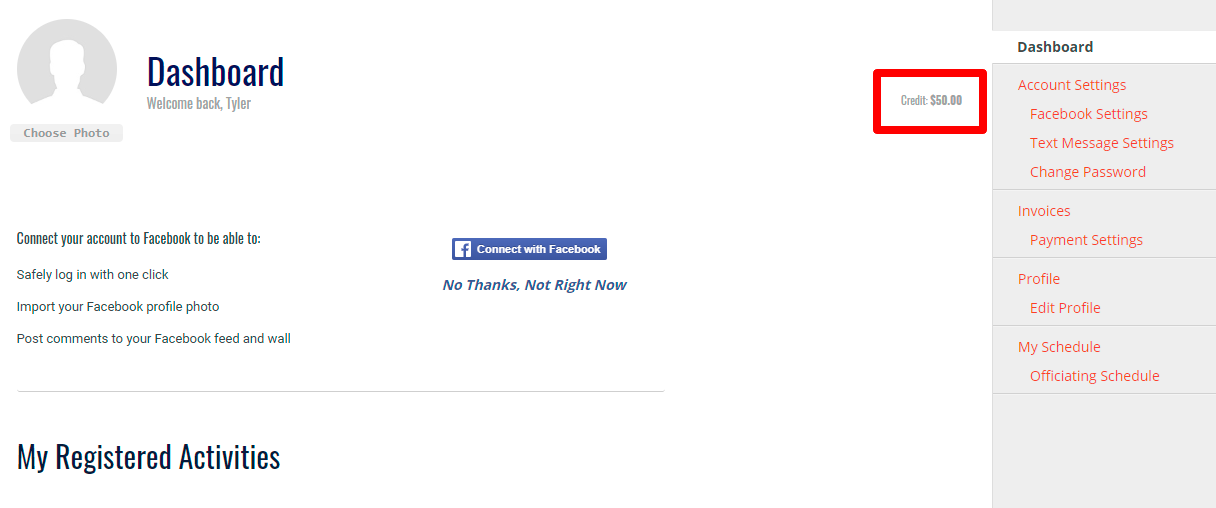 Mobile View: